Every sixth child in the world grows up in war and conflict and never before have there been as many displaced children as now.

Save the Children is present where needed and helps ensure that children and their caregivers receive the help they need. The real heroes are the volunteers and the fieldworkers in the local community. They help give children a safer childhood.

The money we raise will therefore fund initiatives to make families, schools and local communities safer for children.

Together, we will:
Help children deal with painful experiences, as well as providing healthcare and appropriate nutrition
Reunite children and families that have been separated
Ensure safe journeys to and from school and safe classrooms where children can learn
Provide safe spaces for children in the local environment for play and laughter
The money raised will be distributed between projects in Ukraine, Syria, Bangladesh, South Sudan, the Democratic Republic of Congo and Norway. In Norway, we will help children who have fled from war and conflict.

JOIN US FOR THE MOST IMPORTANT SUNDAY WALK OF THE YEAR ON 22 OCTOBER!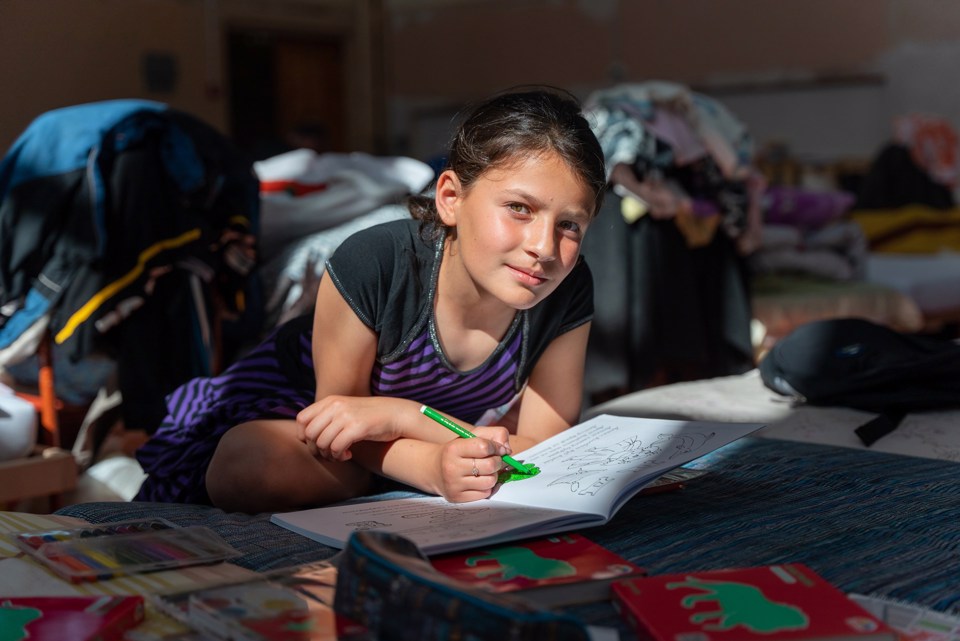 Ukraine
Bombed-out buildings, land mines and the energy crisis make the situation in Ukraine extremely challenging for children. Several thousand schools have been attacked since the invasion in February 2022 and 7.5 million children have experienced disruptions to their learning.

Children in Ukraine have spent an average of 920 hours in bomb shelters during the many airstrikes in the last year. Many are fleeing, both within the country and out of the country. There are reports of children fleeing alone and others who end up separated from their families in the chaos.

The situation in Ukraine is constantly changing and Save the Children's efforts are adjusted as required. Today, Save the Children has a presence throughout all of Ukraine and the neighbouring countries, providing an emergency response to meet immediate needs such as access to food, water and safe spaces for children to stay.

The funds raised in the telethon will help us:
Reopen schools and make it safe for children to be at school
Work to ensure that warring parties do not bomb or use schools as part of their conflict
Help children and families to access the support they need to process painful experiences and return to everyday life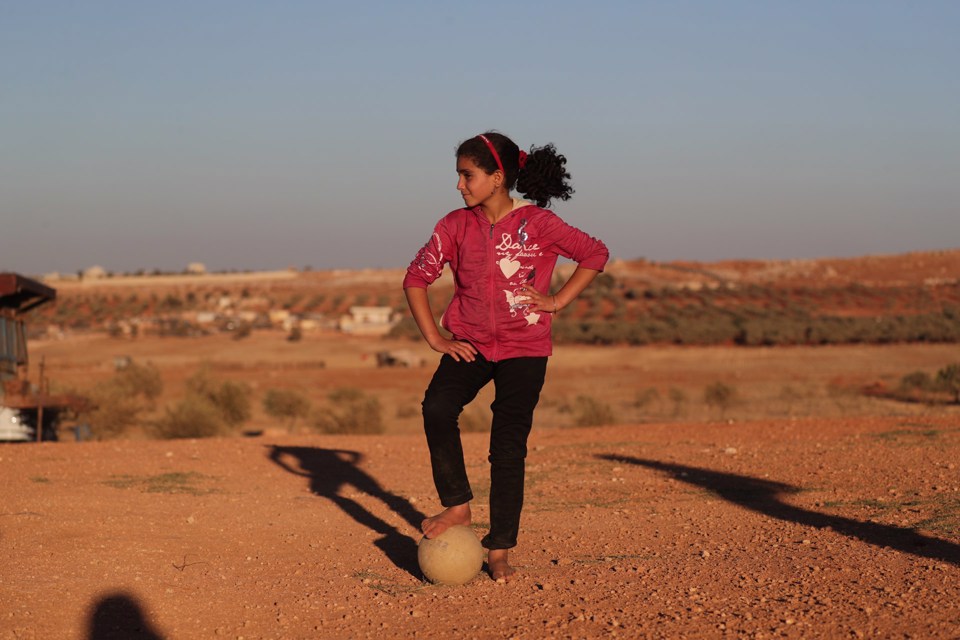 Syria
The war in Syria is now entering its 13th year and the prospects for Syrian children are bleak. Many children and families have fled several times and are now left with very little. Syrian 12-year olds have lived with war and conflict their entire lives and many years of schooling have been lost. Many children have been subjected to abuse, child labour and forced marriage. The catastrophic earthquake that struck the region in February 2023 has made the situation even worse.

Save the Children has a broad presence in Syria and encounters children in many different situations. This includes children living in refugee camps for internally displaced people, children in internment camps, children fleeing danger and other children in northern Syria.

The funds raised in the telethon will help us:
Help children to process painful experiences through conversations, art and play
Work to ensure that children who have missed out on school have an opportunity to return to school
Ensure that severely malnourished children receive treatment and support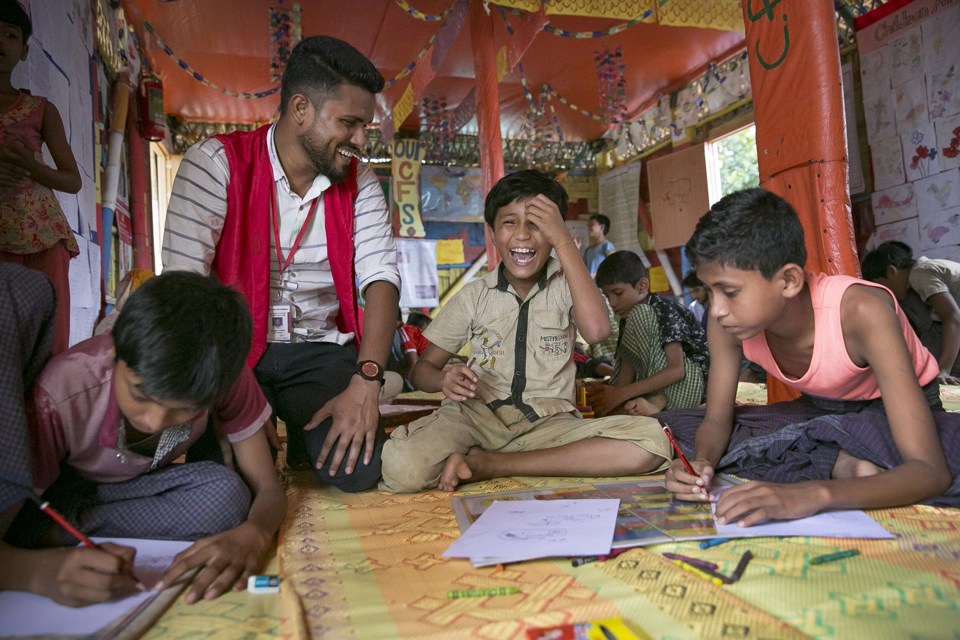 Bangladesh
Since August 2017, nearly 800,000 people from the Rohingya minority have crossed the border from Myanmar to what has become the world's largest refugee camp in Cox's Bazar in Bangladesh. More than half of the displaced Rohingya are children. Many of the children have lost their families and have witnessed or been subjected to violence and abuse.

Save the Children works to ensure that children can play and learn every single day through learning centres at which education is combined with individual support and follow-up. Save the Children is also working to influence the political situation in order to strengthen the rights of Rohingya children so that they do not have to spend their entire childhoods at refugee camps.

The funds raised in the telethon will help us:
Provide children with access to child-friendly activities and help them to process painful experiences
Ensure that more children receive an education
Provide guidance to teachers and caregivers on how to support children in emergencies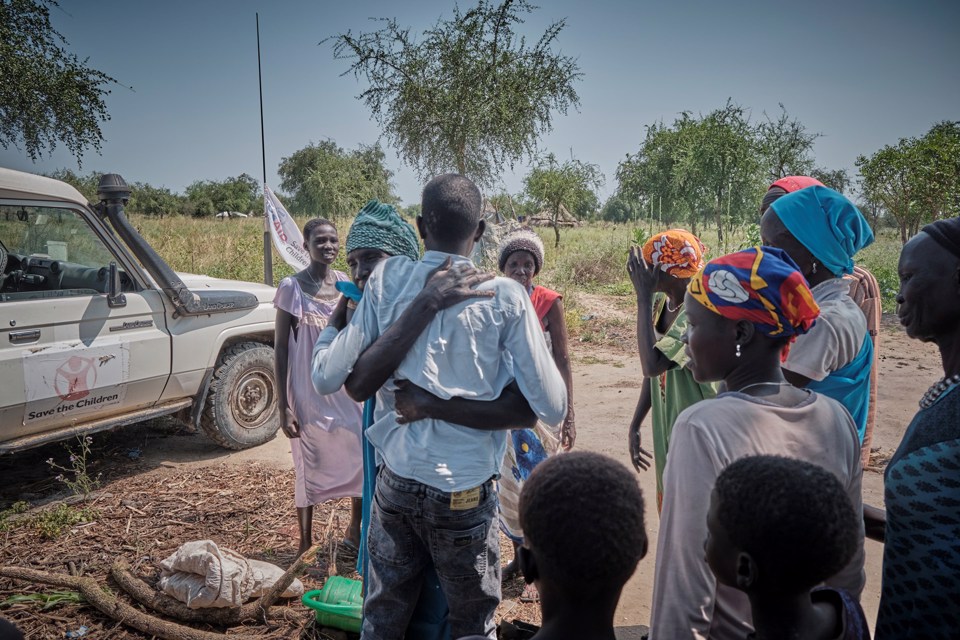 South Sudan
Generations of children in South Sudan have grown up with war. There was a glimmer of hope of more peaceful times in 2011 when South Sudan gained independence. However, the years that followed have been characterised by great uncertainty, the onset of civil war and failed peace negotiations. War and economic collapse have forced many people to leave their homes and even more people have lost their livelihoods.

Since 2013, Save the Children has reunited more than 7,000 children with their families and the organisation has a presence in parts of South Sudan to which few other organisations have access. Save the Children provides individual support and follow-up for the most vulnerable children and their families and ensures that those who need it have access to healthcare.

The funds raised in the telethon will help us:
Reunite children with their families
Provide support, follow-up and healthcare to vulnerable children and their families
Provide guidance to families, schools and local communities on how they can help children process painful experiences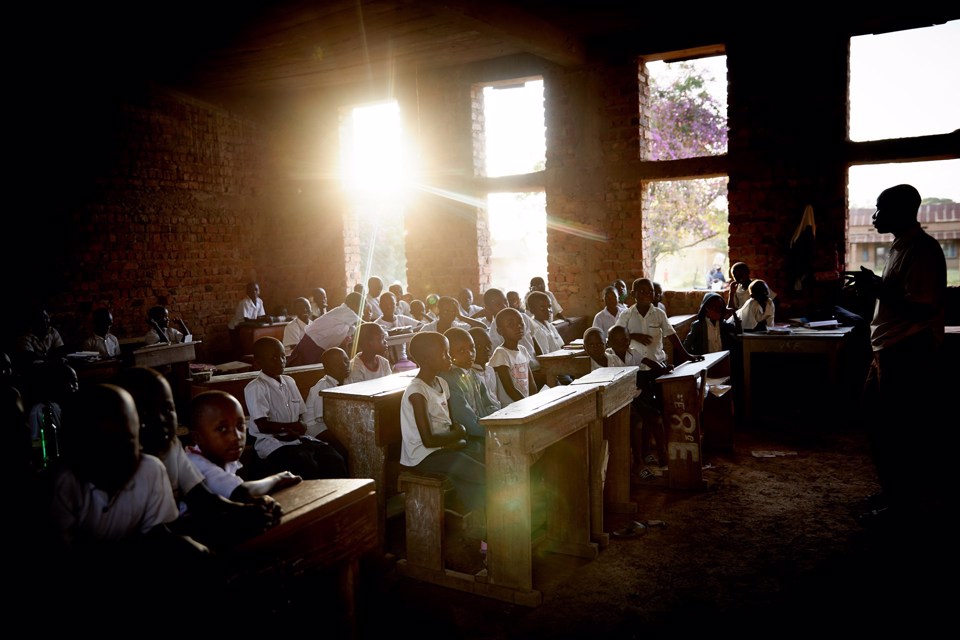 The Democratic Republic of Congo
Children in DR Congo are trapped in one of the most complicated and prolonged humanitarian crises the world has ever experienced. Children have been used as soldiers for several decades and it is estimated that more than 10,000 children are part of armed groups in the country.

The conflict receives little international attention, yet DR Congo is one of the countries in the world where children live in the worst conditions. Girls are also recruited to participate in warfare, and children are often subjected to sexual violence.

Save the Children is one of the organisations working to negotiate the release of children from armed groups and provide close follow-up for children and their families. Save the Children mobilises the local community and provides training on how to look after children who have experienced violence and abuse.

The funds raised in the telethon will help us:
Ensure that it is safe for children to travel to and attend school, even during war
Reunite abducted children with their families and reintegrate them in society
Mobilise the local community to help children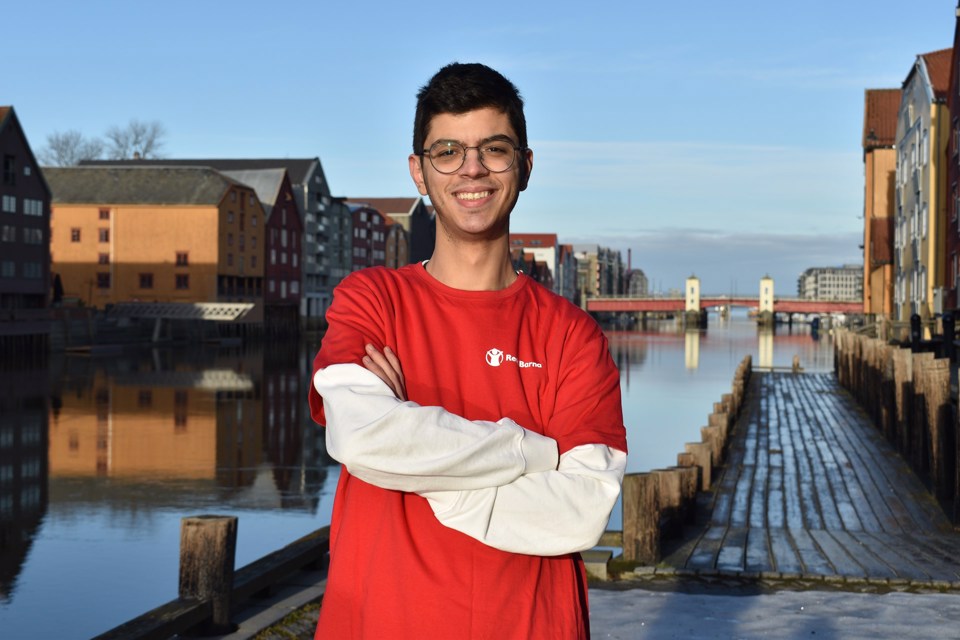 Norway
Children arriving in Norway after fleeing war and conflict often face barriers that make it difficult for them to be included in society. To prevent exclusion, it is crucial to ensure that children are quickly able to attend school and participate in leisure activities with other children. These are rights held by all children and that the Norwegian authorities are obliged to safeguard and fulfil.

For more than 30 years, Save the Children has worked to protect the rights of children seeking protection in Norway and has helped raise awareness of children who are fleeing danger. Through activities, Save the Children ensures that children are able to get to know their new local community and are able to cope with the situation and experience a sense of belonging.

The funds raised in the telethon will help us:
Help ensure that children who have fled to Norway have access to active leisure activities
Create safe and inclusive spaces for children
Mobilise volunteers throughout the country who can work on behalf of children and families who have fled to Norway